Tokyo Maps & Listings
AKASAKA
AKIHABARA
AZABUJUBAN
DAIKANYAMA
EBISU
GINZA/ YURAKUCHO
HARAJUKU/ OMOTESANDO
HIROO
IKEBUKURO
KAMIYACHO
MEGURO/ SHIROGANEDAI
NAKAMEGURO
NISHI-AZABU/ ROPPONGI-HILLS
ROPPONGI
SHIBUYA
SHIBUYA EAST
SHIMOKITAZAWA
SHINAGAWA
SHINJUKU
TAKADANOBABA
TOKYO DOME
TOKYO STATION
TORANOMON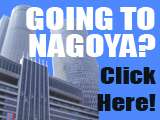 Services
TOKYO HAIR AND BEAUTY SALONS

Urban Suite
Friendly English speaking hair designers in Nishi-Azabu. Open daily 11am-8pm. 3-1-18 Nishi-Azabu, 2F. tel: 5785-2238 Nishi-Azabu map E-5

A Cut Above
Near Hiroo Station. All hairstylists trained abroad. Perm, highlight, haircut, styling, make up. English Speaking Closed Mon. 5-5-7 Minami-Azabu, B1F. tel: 3441-7216. Hiroo map E-6
TOKYO ENGLISH SPEAKING DOCTORS, CHIROPRATORS, CLINICS, and DENTISTS

International Clinic
English speaking doctors. Immunizations, check-ups, Internal medicine, gynecology and dermatology. Near Roppongi Stn. 1-5-9 Azabudai, Minato-ku. Tel: 3583-7831
Tokyo Medical & Surgical Clinic
English Speaking doctors. General medical services, Specialist services. Outpatient surgery. Across street from Tokyo Tower. 32 Mori Bldg. 3-4-30 Shiba-koen, Minato-ku. Tel: 3436-3028
Tokyo British Clinic
Enlglish Speaking doctors. General medical services. Near Ebisu Stn. 2-13-7 Ebisu-Nishi, Shibuya-ku. Tel: 5458-6099
Nakashima Dental Office
General and specialized dentistry. English speaking. By appointment. 4-5-2 Roppongi, 4F. Tel: 3479-2726.
Tokyo Chiropractic
With two English speaking doctors liscened in USA and Australia. By appointment. 3-5-2 Kita-Aoyama, 3F. Tel: 3478-2713. website at: www.tokyochiro.com
TOKYO INTERNET SERVICES
Cheap Internet services can be found all over. Most places are a combination of internet, & magazines.

TOKYO Rental APARTMENTS, Tokyo Rental HOUSES, Tokyo GUESTHOUSES, Tokyo Rental and Serviced Apartments for Expats

Tokyo Apartment
Excellent short term apartment rentals for Tokyo. From ¥60,000 per month. The easiet way to find your place in Tokyo. www.tokyoapartment.com tel: 5423-0071
Fontana
Apartments and Guest Houses for Tokyo. East! Fast! Cheap. No agency fee, no key money, fully furnished. www.tokyoacitypartments.net tel: 3382-0151
TOKYO CAR SALES and SERVICES

Tokyo Car Club
Auto sales, Embassy sales, Auto buyer, Auto shipping, Insurance, Servicing. Also Military Auto Sales. www.tokyoautotrading.com Open 9am-6pm. tel: 090-8773-0907
TOKYO KIMONO RENTAL

Hanagoyomi Kimono Rental
24 hour Kimono rental in Tokyo. Wide range to suit every occasion. English speaking staff. www.87-goyomi.com tel: 03-3470-0069