Tokyo Maps & Listings
AKASAKA
AKIHABARA
AZABUJUBAN
DAIKANYAMA
EBISU
GINZA/ YURAKUCHO
HARAJUKU/ OMOTESANDO
HIROO
IKEBUKURO
KAMIYACHO
MEGURO/ SHIROGANEDAI
NAKAMEGURO
NISHI-AZABU/ ROPPONGI-HILLS
ROPPONGI
SHIBUYA
SHIBUYA EAST
SHIMOKITAZAWA
SHINAGAWA
SHINJUKU
TAKADANOBABA
TOKYO DOME
TOKYO STATION
TORANOMON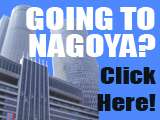 Services
TOKYO HAIR AND BEAUTY SALONS

Urban Suite
Friendly English speaking hair designers in Nishi-Azabu. Open daily 11am-8pm. 3-1-18 Nishi-Azabu, 2F. tel: 5785-2238 Nishi-Azabu map E-5

A Cut Above
Near Hiroo Station. All hairstylists trained abroad. Perm, highlight, haircut, styling, make up. English Speaking Closed Mon. 5-5-7 Minami-Azabu, B1F. tel: 3441-7216. Hiroo map E-6
TOKYO ENGLISH SPEAKING DOCTORS, CHIROPRATORS, CLINICS, and DENTISTS

International Clinic
English speaking doctors. Immunizations, check-ups, Internal medicine, gynecology and dermatology. Near Roppongi Stn. 1-5-9 Azabudai, Minato-ku. Tel: 3583-7831
Tokyo Medical & Surgical Clinic
English Speaking doctors. General medical services, Specialist services. Outpatient surgery. Across street from Tokyo Tower. 32 Mori Bldg. 3-4-30 Shiba-koen, Minato-ku. Tel: 3436-3028
Tokyo British Clinic
Enlglish Speaking doctors. General medical services. Near Ebisu Stn. 2-13-7 Ebisu-Nishi, Shibuya-ku. Tel: 5458-6099
Nakashima Dental Office
General and specialized dentistry. English speaking. By appointment. 4-5-2 Roppongi, 4F. Tel: 3479-2726.
Tokyo Chiropractic
With two English speaking doctors liscened in USA and Australia. By appointment. 3-5-2 Kita-Aoyama, 3F. Tel: 3478-2713. website at: www.tokyochiro.com
TOKYO INTERNET SERVICES
Cheap Internet services can be found all over. Most places are a combination of internet, & magazines. Some in main areas include:

Cafe J Net
Open 24hrs daily. 7F, 34-5 Udogawa-cho. Tel: 5458-5935 Shibuya map C-3 (Saito Bldg).
Net Cafe
Jpn comics & internet. 100 yen/15 min. Almond Bldg 5F. tel: 3796-7762. Roppongi map C-5.
Net Square
Internet & copy shop. 250 yen/30 min. 1-15-6 Ginza. tel: 3538-5690. Ginza map K-1.
Gera Gera
Internet & Comics. 380 yen/hr Open 24 hours. 3-17-4, B1. tel: 3350-5691. Shinjuku map J-6.
NetSquare
Internet & copy shop. 3-6-4 Akasaka, 1F. tel: 5545-3901 Akasaka map F-3. Many of this booklet's advertisers also offer either free or cheap internet, but they usually only have one or two computers. By area they are: Meguro - The Meguro Tavern, The Black Lion; Takadanobaba - Ben"s Cafe, Blue Parrot; Aoyama - Las Chicas; Kamiyacho - Mad Mulligans; also all the Hobgoblin Pubs offer Lan Wireless.
TOKYO Rental APARTMENTS, Tokyo Rental HOUSES, Tokyo GUESTHOUSES, Tokyo Rental and Serviced Apartments for Expats

Tokyo Apartment
Excellent short term apartment rentals for Tokyo. From ¥60,000 per month. The easiet way to find your place in Tokyo. www.tokyoapartment.com tel: 5423-0071
Fontana
Apartments and Guest Houses for Tokyo. East! Fast! Cheap. No agency fee, no key money, fully furnished. www.tokyoacitypartments.net tel: 3382-0151
TOKYO USED ENGLISH BOOKS

The Blue Parrot
Thousands of used books, CD's, DVD's, magazines all reasonably priced. Plus Internet service. See Takadanobaba map A-3, tel: 3202-3671
TOKYO CAR SALES and SERVICES

Tokyo Car Club
Auto sales, Embassy sales, Auto buyer, Auto shipping, Insurance, Servicing. Also Military Auto Sales. www.tokyoautotrading.com Open 9am-6pm. tel: 090-8773-0907
TOKYO KIMONO RENTAL

Hanagoyomi Kimono Rental
24 hour Kimono rental in Tokyo. Wide range to suit every occasion. English speaking staff. www.87-goyomi.com tel: 03-3470-0069