Tokyo English Maps & Listings
AKASAKA
AKIHABARA
AZABUJUBAN
DAIKANYAMA
EBISU
GINZA/ YURAKUCHO
HARAJUKU/ OMOTESANDO
HIROO
IKEBUKURO
KAMIYACHO
MEGURO/ SHIROGANEDAI
NAKAMEGURO
NISHI-AZABU/ ROPPONGI-HILLS
ROPPONGI
SHIBUYA
SHIBUYA EAST
SHIMOKITAZAWA
SHINAGAWA
SHINJUKU
TAKADANOBABA
TOKYO DOME
TOKYO STATION
TORANOMON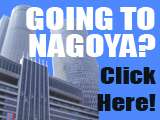 Area Listings - Shibuya
SHIBUYA
Shibuya is the trendy area for Tokyo's youth, where fashions and styles get started for all of Japan. It's a vibrant, always moving place, with a variety of department stores, shops, cinemas, restaurants and bars. On weekends especially it can become extremely crowded, so take care if you have small children.
SHIBUYA RESTAURANTS / Cafes

Outback Steakhouse - All your favorite Outback dishes in an upscale setting. Open weekdays for dinner, weekends for Lunch & Dinner. 34-1 Udagawa-cho, Shibuya-ku, Tokyo. tel: 5459-7751 Shibuya map C-2
El Castellano - Traditional Spanish home cooking and hospitality. Live Music Mon & Sat. Open 18:00-23:00 Mon-Sat. 2-9-11 Shibuya, 2F, Shibuya-ku, Tokyo. tel: 3407-7197 Shibuya East side map E-3
Beacon - Modern American Cuisine. Full wine-list & professional service in a comfortable atmosphere. Open 11:30-15:00, 18:00-22:00 Mon-Sat. Sun/Hol Brunch 11:30-15:00 1-2-5 Shibuya, Shibuya-ku, Tokyo tel: 6418-0088 East Side Shibuya map E-1
Nabe Sennin - Shabu Shabu Japanese restaurant, with English menu and friendly service. Open 5pm-12mid Mon-Fri, 4pm-12mid Sat and Sun. 23-5 Udagawa-cho, 6F, Shibuya-ku, Tokyo. tel: 5784-5688 Shibuya map E-74
Shakey's - Cheap pizza chain restaurant with all you can eat lunch. Open 11:30-23:00. 32-15 Udagawa-cho, 2F, Shibuya-ku, Tokyo. tel: 3467-2071 Shibuya map D-4
Siri Pailin - Authentic Thai restaurant with great Thai food and Thai cuisine, open lunch 11am - 15:30, dinner 17:30-23:30. 32-6 Udagawa-cho, 3F, Shibuya-ku, Tokyo. tel: 03-6416-4888 Shibuya map C-3
SHIBUYA BARS and CLUBS

The Dubliners' Shibuya - Traditional Irish Pub with full menu. Open terrace seating. Sports on 3 screens. Open 12pm-12am Mon-Thu, to 1am Fri & Sat; to 11pm on Sun & Hol. 2-29-8 Dogenzaka, 2F. Shibuya-ku, Tokyo Tel: 03-5459-1736 Shibuya Map D-8
The Aldgate - British Pub with old English style decor and the 'best fish & chips in Tokyo'. Also serving vegetarian dishes. Open 6pm-2am Mon-Sat, 5pm-2am Sun & Hol. 30-4 Udagawa-cho, 3F, Shibuya-ku, Tokyo. tel: 03-3462-2983. Shibuya map D-4
Hooters - American bar with sports on TV and great menu of tasty items including chicken wings and burgers served up by a famous Hooter's waitress. Open 5pm-11pm Mon-Thurs, to 6am Fri and Sat, Sun and Hols Noon to late. 2-29-5 Dogenzaka 4F, Shibuya-ku, Tokyo. Tel: 03-6416-3917 Shibuya map D-8
Goodbeer Faucets - Draught beer bar with great food and drinks. 40 kinds of Draught Beer! Daily happy hour. Open 5pm-24:00 Mon-Thu and Sat, to 27:00 Fridays. Sundays 18:00-23:00 1-2-9 Shoto 2F, Shibuya-ku, Tokyo. Tel: 03-3770-5544 Shibuya map A-4
Sound Museum Vision - One of Shibuya's best clubs, with a huge dance floor and regular events. www.vision-tokyo.com Shintaiso Bldg B1F, 2-10-07 Dogenzaka, Shibuya-ku tel: 03-5728-2824 Shibuya map B-9.
The Tokyo Roxy - The Roxy serves up some of the best burgers in town and has an extensive menu too! Open for Lunch and Dinner, late Fri and Sat. 13-16 Udagawa-cho, 4F, Shibuya-ku, Tokyo. Tel: 03-6455-3950 Shibuya map D-3