TOKYO KAMIYACHO MAP in ENGLISH / 東京 神谷町 マップ
Kamiyacho is a downtown business area full of offices. To get to the American Embassy, walk north toward Akasaka. The American Club is located at map A-3, behind the Russian Embassy. The ACCJ offices are located in the 39 MT Bldg, map A-4. Tokyo Tower is a few minutes from Kamiyacho station exit 1 at map A-4.
CLICK TAB on right for high-res printable map of Kamiyacho (PDF)!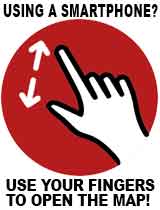 Printable Map of Kamiyacho in English (PDF)!