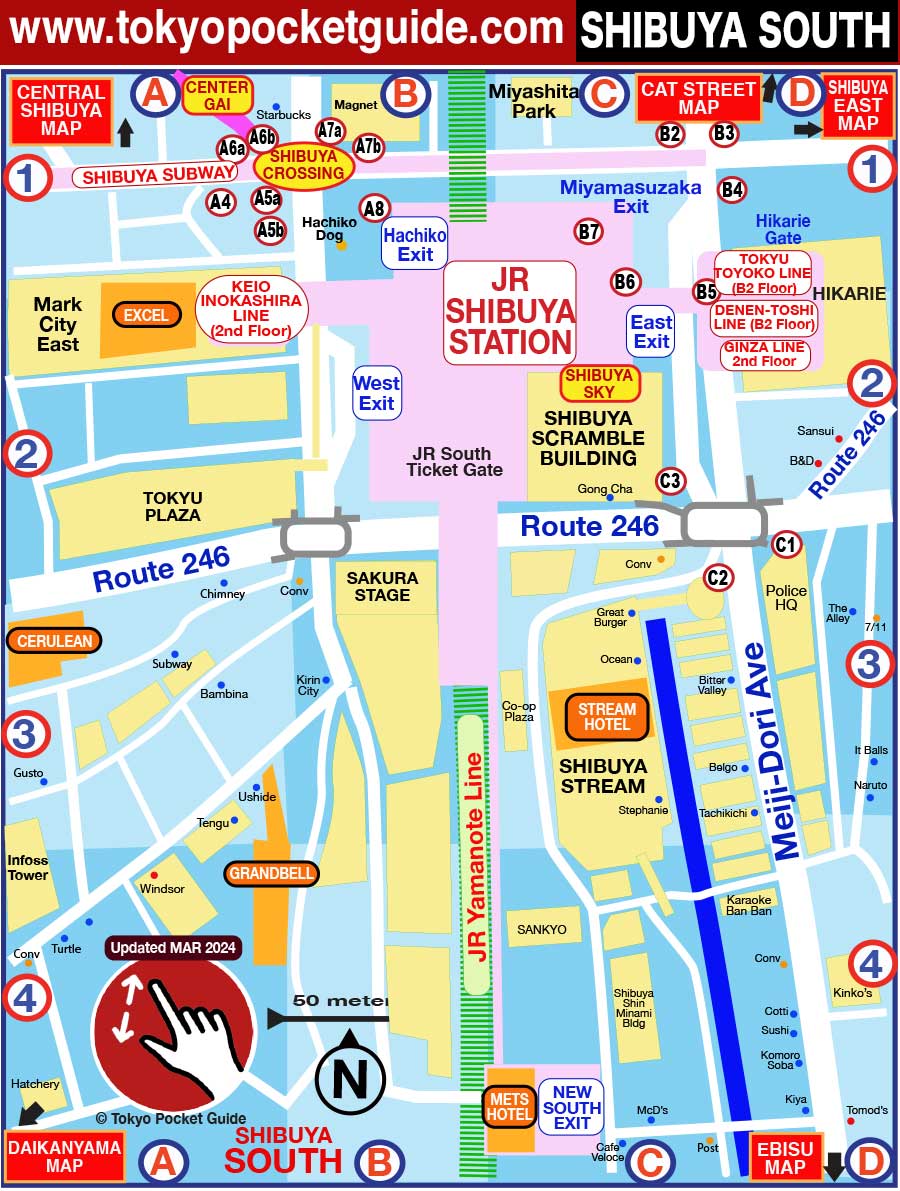 SHIBUYA SOUTH MAP in ENGLISH / 渋谷-南 マップ
The South side of Shibuya is a quickly developing area, with the newly constructed 'Shibuya Stream' complex as its center point. It's possible to leisurely walk all the way from Shibuya to Ebisu or to Daikanyama in less than 30 minutes. See below tabs for listings for Shopping, Things to Do, Restaurants, Nightlife and Hotels!
CLICK TAB on right for high-res printable map of Shibuya (PDF)!
HIKARIE
A giant multi-storied mall full of shops of every type - Hikarie is one of Shibuya's newest shopping centers. There are restaurants and cafes on multiple levels. A great view of Shibuya!
SHIBUYA South Map D-2
SHIBUYA STREAM
A giant complex of shops and restaurants located along the newly cleaned and sparkling Shibuya river - hence the name. It's just over the crosswalk from the South gate of JR Shibuya Station.
SHIBUYA South Map C-3
SHIBUYA CROSSING
Shibuya crossing where every two minutes pedestrians cross from all directions. A good spot to grab a photo from above is the promenade between Shibuya JR station and Mark City.
SHIBUYA South Map B-1

Shibuya South Map (PDF)!
Tweet