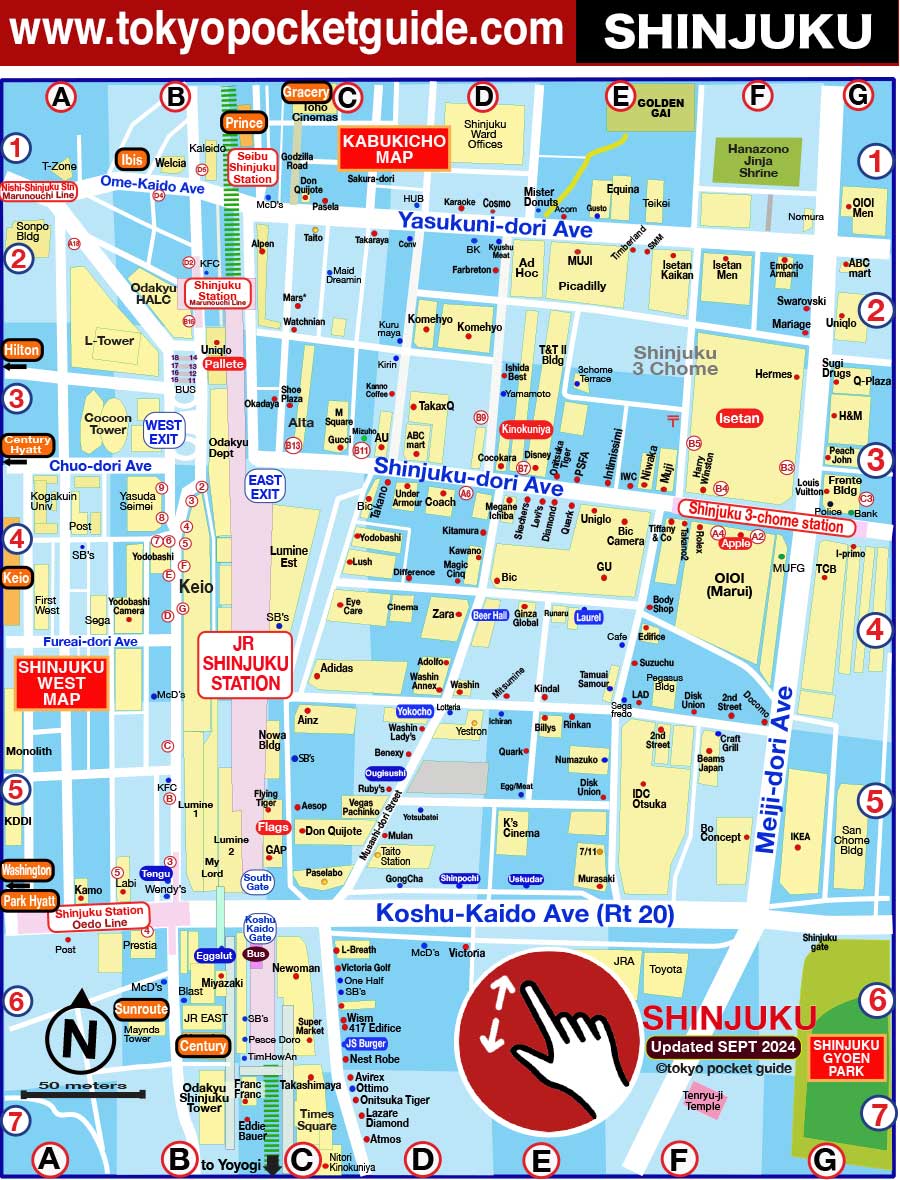 SHINJUKU BARS and NIGHTLIFE MAP in ENGLISH
Shinjuku has a lively nightlife, with plenty of bars and drinking places. The east side is the main shopping area, with a good number of bars and restaurants. A short walk north-east of Shinjuku Station is 'Kabukicho' - Tokyo's former red-light district, and next door, 'Golden Gai', a cluster of tiny bars that has become very touristy in recent years. Some bars only allow members, so don't feel bad if not allowed in.
THE DUBLINERS' SHINJUKU
Popular Irish style pub with full menu. Live music twice a month Friendly staff.
SHINJUKU MAP D-4
TENGU JAPANESE IZAKAYA PUB
Japanese izakaya restaurant/pub with traditional interior and inexpensive menu and drinks.
SHINJUKU MAP D-2